
Opening hours
| | | |
| --- | --- | --- |
| Monday – Friday | – | 8.00 – 17.00 |
| Saturday | – | closed |
| Sunday | – | closed |
DENTÁLNÍ CENTRUM KLAMOVKA
Dental Clinic Klamovka is located in Prague 5, but accepts patients from all over the world. We have a team of qualified dentists, and we know all our patients by sight. Most of all, we value the recommendations of our patients, who tell their friends and family about the clinic.
In our clinic, we deal with any problem – from initial caries to the most difficult cases in the field of implantology.
We offer treatment according to European standards using modern technologies and equipment. When you contact us, you can be confident in the provision of professional medical care.
Why us?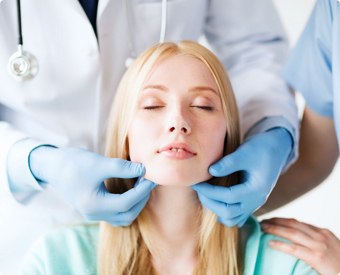 · Work experience over 20 years
· Regular professional development of our doctors
· Using only quality materials
· Cleanliness and sterility
· Professional equipment of the clinic
· Possibility to make an appointment in the coming days
· Comprehensive treatment
· Service quality
Our doctors
Dr. Vadim Teleshman

Dr. Vadim Teleshman

Dental implants, Navigated implantation, ALL on 4, Aesthetic Dentistry, CAD/CAM Prosthetics, Endodontics and Re-endodontics treatment with microscop. Specializes in – dental surgeonist, ceramic crowns, veneers and bridges often on dental implants. Works with advanced dental technology such as CAD/CAM Cerec machine, dental lasers, digital scaners, microscope, endodontics machines, digital x-rays and 3D CBCT scans…

MUDr. Kateřina Jandová

MUDr. Kateřina Jandová

Dentist
Services
Implantation
Is the most reliable and comfortable way to replace a missing tooth. The implant is placed into the jaw and covered with a crown. An appearance and functionality of such tooth is hardly distinguishable from a natural one.
Dental hygiene
Air-Flow Method.
Whitening
The choice of a teeth whitening method depends on the cause of the discoloration.
Veneers
With the help of thin ceramic veneers – the shape, position, and color of the teeth can be corrected, creating a perfect and bright smile.
Ceramic crowns
Can solve the problem of a partial tooth loss. A high-quality crown will restore the functionality of your teeth and bring back their natural beauty.
Extraction
Before removing a tooth, the dentist takes an X-ray, examines the structural features of the root (or roots).
Endodontic treatment
One of the most advanced branches of science, studying the methods of diagnosis and treatment of tooth root canals.
Fotokompozit
The best materials and technologies used in the clinic make it possible to fill teeth for a long time.
3D CBCT x-ray
The technique allows you to obtain a layer-by-layer volumetric image of the jaw and fully study its condition without surgical intervention.
Plasmolifting
With the help of plasmolifting, you can get rid of inflammation, bleeding gums, alveolitis and bad breath.
Ceramic bridge
A dental bridge is a prosthetic construction that consists of crowns.
Inlay/Onlay
Performs the function of a prosthesis and is used for medicinal purposes.